Whitwell Middle School's Vision
VISION
Working together to build relationships and facilitate a love of learning for our future graduates so they can become productive citizens.
Whitwell Middle School's Mission Statement
MISSION
We believe in our students and their success. In order to ensure that they have the necessary academic, communication, and social skills to be college or career ready upon high school graduation, we will create a stable and safe learning environment and build relationships. By providing a high-quality educational program and by teaching our students to respect the cultural differences and the rights of all people, we will be successful in creating self-sufficient citizens who are adaptable to change.
Whitwell Middle School's Belief Statements
BELIEF STATEMENTS/GUIDING PRINCIPLES
Learning and attendance are important and should be taken seriously.

A loving, caring, stable, and safe learning environment will be present at all times.

Respect and empathy will be practiced by students, teachers, staff, parents, and the community.

All children will be academically successful at or above their ability level.
2021-2022 Supply Lists are now Available!
For questions regarding 504, please contact Linda Bartmess, 504 Coordinator and Child Abuse Advocate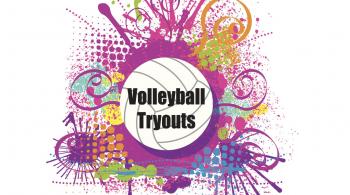 Ladies, are YOU interested in playing Volleyball for Whitwell Middle School next year?
Tryouts will be January 31 and February 1 from 3:30 - 5:30. Students must attend BOTH days to be considered. Students must have a physical on file before she will be allowed to try out.
Frequently Used Docs & Links
Parent and Family Engagement
Whitwell Middle School is committed to providing our parents with up-to-date news and information to help our students be successful. One way to access this information is to become participants in our PARENT & FAMILY ENGAGEMENT programs. Through these programs, workshops, newsletters, and informational meetings, parents are provided with information to help their child successfully continue on their educational learning programs.
If your child is going home with another student or adult, you must send a note or email, otherwise, your child will not be allowed to leave with the person. If you do not send a note or email, your child must go to the office to have our staff verify permission while the driver pulls around to the front of the building.
Please remember: class instruction is ongoing until 2:55. Please do not allow younger children to play outside the cars. This is distractive to the classes in progress and potentially dangerous to oncoming traffic.