The county wide spelling bee was held on February 18th at JMS. Two of our very own placed in the top three! Makayla Daniel placed 2nd & Ethan Henry placed 3rd! We are so proud of all of our students who participated in the competition!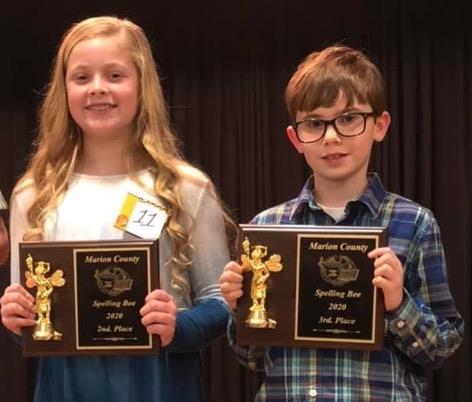 The annual book fair will be on Monday, February 24th to Friday, February 28th. Bingo for Books will be on Tuesday, February 25th, from 5:30-7:00. Please make sure to stop by and check out all of the neat books and other awesome gifts to buy and help support the WMS library!
2nd 9 weeks Perfect Attendance
Congratulations to everyone that had perfect attendance for the 2nd 9 weeks! Everyone's name who had perfect attendance was put into a drawing to win a prize. Two students from each grade level were chosen and they received a prize of their choice. Great job to EVERYONE who didn't miss a day of school!
Mrs. Guyear was named Teacher of the Year for the 2019-2020 school year. She has been teaching at WMS for 7 years, and is our 7th grade Mathematics teacher. We are so proud of you Mrs. Guyear! Thank you for all that you do for our students!
Marion County Day at McKenzie Arena
The WMS Chorus was invited to perform the National Anthem at the UTC Mocs basketball game on Saturday, January 11th. This was a great opportunity for our students to show off their talents and hard work on such a big stage. We are so proud of the Chorus and Mr. Payne for their wonderful performance!
Tigers & Lady Tigers in school basketball game
On Thursday, December 5th, the school was invited to watch the Tigers & Lady Tigers basketball teams take on JMS. All of the students really enjoyed watching their classmates excel on the court and cheered them on for both games. We are very proud of our student athletes!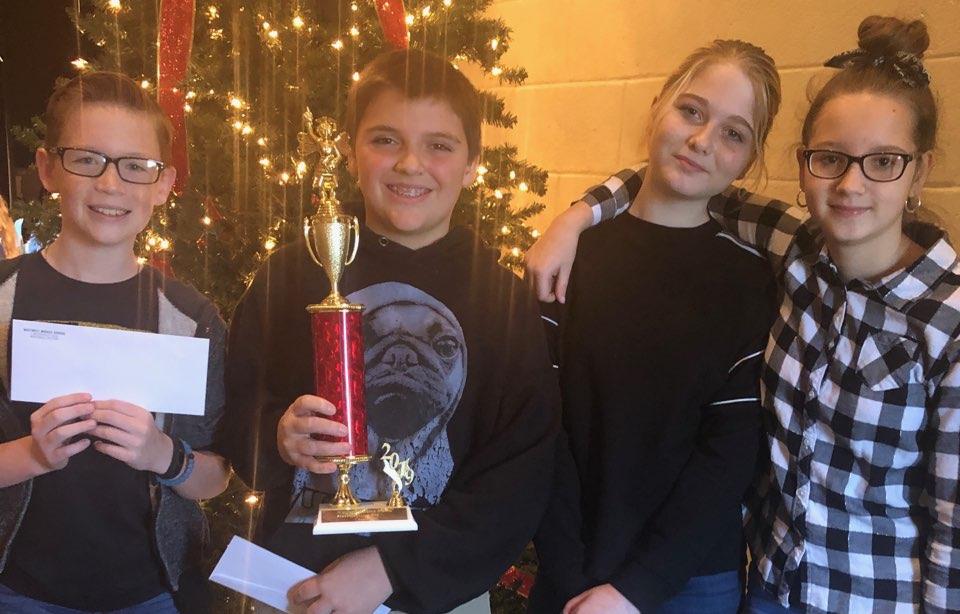 The top four spelling bee contestants that will now attend the county wide competition
The 2019 WMS Spelling Bee competition was held on Wednesday, December 5th. We had 20 contestants from all grades participate in the competition. Every student did an outstanding job! This years winner is Dylan Randolph from the 7th grade. Our top 4 contestants were: Wyatt Weatherford, Hailey Shirley, Madison Newfer and Dylan Randolph. These students are now eligible for the county spelling bee. We are so very proud of ALL of our students who participated this year. We can not wait to cheer on our top 4 contestants at county!
WMS Football team visited Rocky Top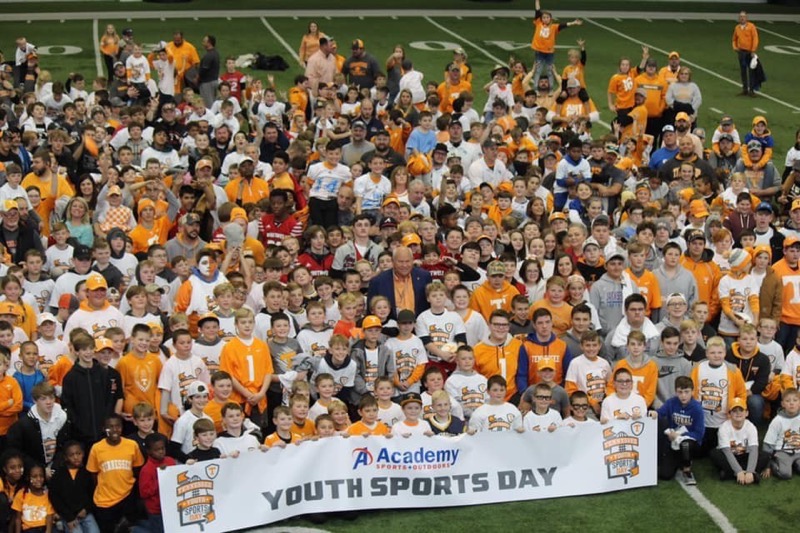 The WMS football team traveled to Rocky Top last Saturday to participate in Youth Sports Day. The team had the wonderful opportunity to attend the Tennessee vs. Vanderbilt game, and also got to meet former head coach, Phil Fulmer. This was a great trip all around for our student athletes and they made memories to last a lifetime!
A very special day at Whitwell Middle!