There is a lot of information on this page. Be sure to scroll all the way to the bottom.

IT'S HERE..TCAP...OUR TIME TO SHINE! We will be testing Monday - Wednesday. Please be on time and make sure to get plenty of sleep the night before. If you forget to eat breakfast at home, remember breakfast is FREE at school.

What: 8th Grade Transition Night
When: April 27, 2015 at 5:00
Where: Whitwell High School
Come meet your teachers. Learn about the different Career/Technical Paths. Learn about clubs. You will also receive helpful information for your 9th grade year and the rest of high school.

You are invited to WMS Family Movie Night!
When: Tuesday, April 28
Where: WMS Auditorium
Time: 5:00 - 7:00
Admission is free! Drinks and popcorn are free! Open to all WMS families. Big Hero 6 will be shown. It is rated PG.
LOOKING FORWARD TO SEEING EVERYONE!
WHITWELL MIDDLE SCHOOL SPRING FOOTBALL
HEAD COACH: JOHN WEISS
ASSISTANT COACH: DANNY HALE
APRIL 28: PARENT MEETING, 6:00 (PLEASE NOTE THAT THIS IS A CHANGE FROM THE ORIGINAL DATE.)
MAY 11 - 14: SPRING PRACTICE (AN UPDATED TSSAA PHYSICAL AND CONSENT FORM MUST BE ON FILE IN THE SCHOOL OFFICE BEFORE ANY STUDENT WILL BE ALLOWED TO PARTICIPATE. PHYSICALS FROM OTHER SCHOOL SPORTS ARE GOOD FOR ONE CALENDAR YEAR. PLEASE SEE THE SCHOOL OFFICE OR COACH HALE FOR PROPER FORMS.)
MAY 15: RED AND WHITE SKILL DAY
(ELIGIBLE STUDENTS ARE UPCOMING 7TH AND 8TH GRADERS. IF YOU HAVE NOT ALREADY SIGNED UP, PLEASE SEE COACH HALE AT WMS.)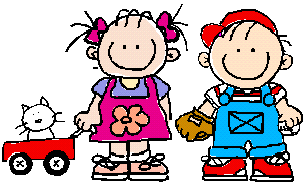 Summer Camp information is now available by clicking HERE.
The LEAPs program will not be open on the following dates due to staff development: March 11, April 1, April 15, April 29.
THANKS TO ALL WHO WERE ABLE TO VISIT THE MOBILE FOOD PANTRY.
Mark your calendars for next food pantry visits on April 29 and May 13.

Whitwell Middle School Cheer Tryouts
A flyer with tryout information has been posted in the forms section and has also been sent home. Mark your calendars for May 2 and May 9. May 2 will be practice from 9-12. Tryouts will be on May 9 from 9-11. Eligible students are upcoming 6th, 7th, and 8th grade students.
NOMINATE A WMS TEACHER!


For text message updates for school information such as closings, early dismissal, etc., text (484) 893-4172 with the message @wmsstu in the subject line. If you are a first time use, you will be prompted to enter your name. This is a free group messaging service that will allow you to get messages, but not respond. No one will be able to see your phone number.

There are two places where you can access your child's homework online. One is on the left side of the home page under the DAILY HOMEWORK tab. The other is on the right side under the DAILY HOMEWORK tab. After you enter the teacher's name, be sure to scroll down and click on the tab that says GET HOMEWORK.